Living in a small space means that you can't fill up your home with large decorations, or you'll be stuck with too much awkward clutter. But fret not, we have tips to help small spaces get stylishly festive! 
1. Display Your Holiday Cards On The Wall
Picture Credits : gardenista.com
This idea is great because it makes use of the bland walls in your house. Hang up your holiday cards on the wall and while you're at it, add some greenery to freshen things up.
2. Give Your Shelf Makeover
Picture Credits : instagram.com/onlydecolove
Since you live in a smaller space, you should definitely invest in shelving units. Give your shelf a seasonal makeover. String fairy lights, add candles, or replicate the picture above by getting an unconventional Christmas tree. 
3. Get Pretty Pillows For The Holidays
Picture Credits : stylemepretty.com
Since the living room is usually the first area that people see when they step into your home, start with the pillows on the couch. Gold and white are trending this year, so opt for light colours to brighten up your space. You could also add comfy blankets and throws to complete the simple transformation.
4. Christmas Tree Of Lights
Photo credit: marthastewart.com
Since you might not have space for a proper tree, maybe you can compensate that with having a cool Christmas tree of lights instead. Just go out and purchase a few boxes of fairy lights and tape or peg them on the wall in the shape of a Christmas tree! 
5. Bottle-Brush Christmas Trees
Photo credit: emmanuellophotography.com
Got some spare time on your hands? Craft your own little tree out of bottle brushes! You could also get ready-made ones at the nearest Daiso store.
6. Christmas Trees In Vases
Craving the actual tree but lacking space for the whole thing? Just snip off some branches, dangle shiny ornaments off them, and stick them in pretty vases. Ta-dah!
7. Decorate Chairs With Wreaths
Photo credit: burnettsboards.com
Add a sweet wreath to the back of your dining chairs, complete with a lovely ribbon. It's a smart way to jazz up your home without taking up any space!
8. Hang A Half Wreath
Photo credit: Freckle And Wulff
Isn't this just gorgeous? Style your own wreath by using any greens and flowers that you like. This photo features eucalyptus, baby's breath, ivy and holly leaves. Curl the assortment of foliage around a small metal hanger and put it up on the wall.
9. Turn Your Shelf Into A Christmas Mantle
Photo credit: The Golden Sycamore
Transform your shelf into a Christmas mantle by prepping it with pine garlands, twinkling Christmas lights, scented candles and comfy stockings that you can fill with treats!
10. Scented Candles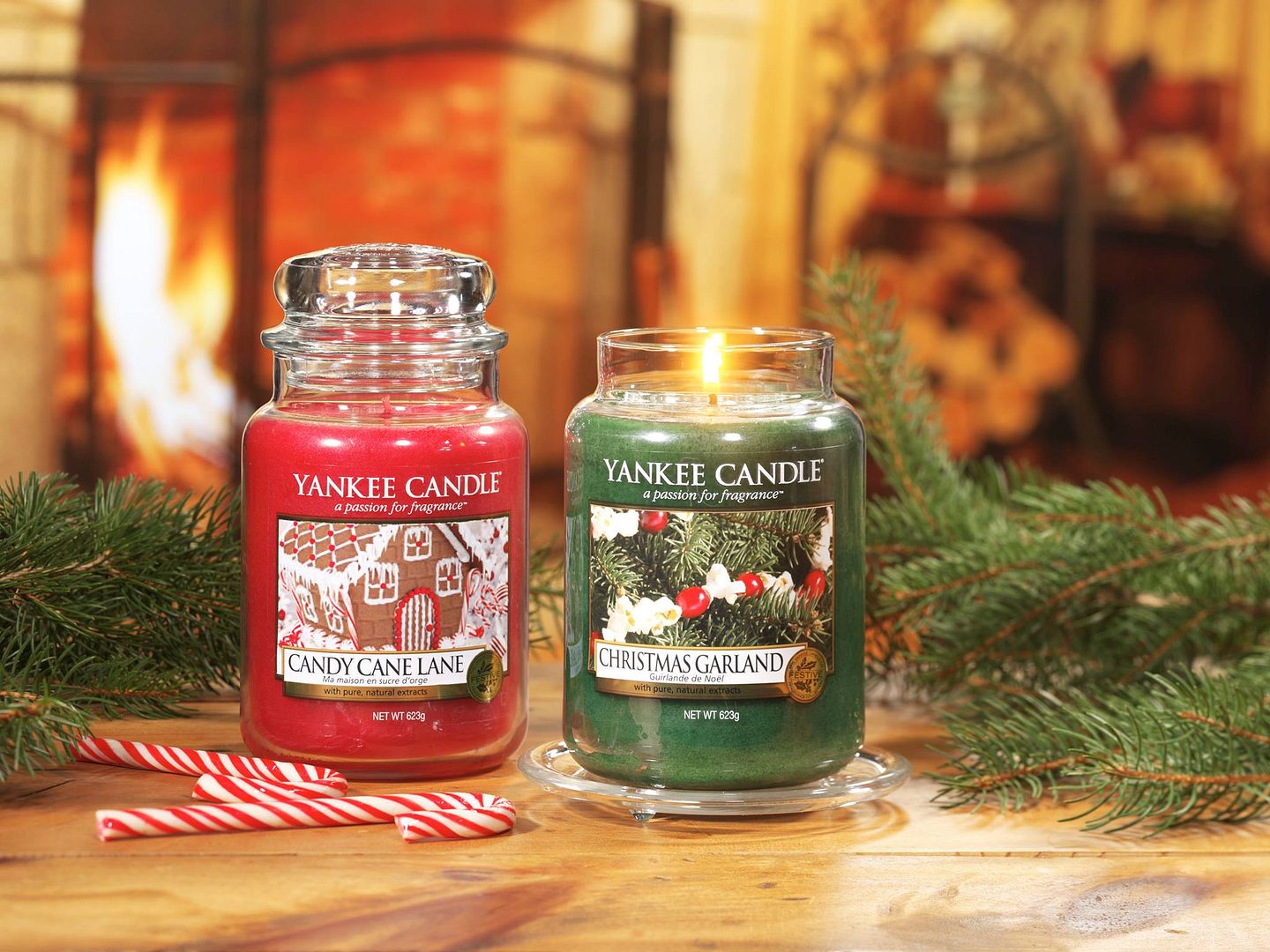 Photo credit: The LDN Diaries
Don't forget to spice up the ambience of your home with rich Christmas scents. Shop for scents like candy cane, pine, peppermint swirls, mistletoe and more! Yankee Candles has a wide selection to choose from.
Photo credit: spotlessworld.co.uk
Since you don't have that much square feet, every feet counts! So it's best to declutter first as well. Keep all the non-festive things in a cupboard to make sure that every part of your house is Christmas-ready, and since Christmas is just around the corner, why not submit a request for cleaning services?
Get professional cleaners at your doorstep via Kaodim Direct! No hassle needed – just affordable, fixed rates and the best cleaners in Singapore.
---
written by Tashya Viknesh