Renovation involves a lot of planning. If you fail to plan, you essentially plan to fail your entire home set up. This is why hiring a good interior designer (with good spatial awareness, of course) is very important! We'll let the pictures do the talking. Be sure not to repeat this mistakes in your own home.
Without further ado, let's jump straight into the top 10 horror-ible home renovations.
1. We all love snuggly corners… don't we?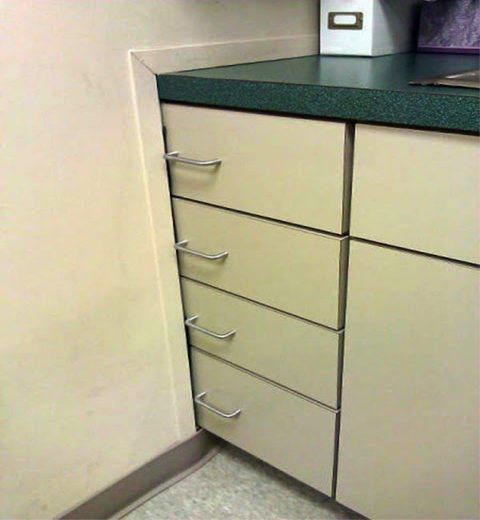 2. Oh, nothing much. You know, just two tiles placed in the wrong direction.
3. Why buy a ceiling fan when you can just use duct tape?
4. Is this the latest toilet seat design?
5. When you're feeling rich and you buy a fridge just for decoration purposes.
6. Because it's cool to buy a sink… for fun!
7. For convenience, have your dining room and bathroom side by side.
8. Don't we all love door stoppers that stop at nothing?
9. It's always fun to test if your fan, or wall, is stronger.
10. Be a trendsetter, and live in a trippy home!
Be careful not to repeat any of these mistakes at home! It's going to cost you a lot more should you need to renovate… all over again.