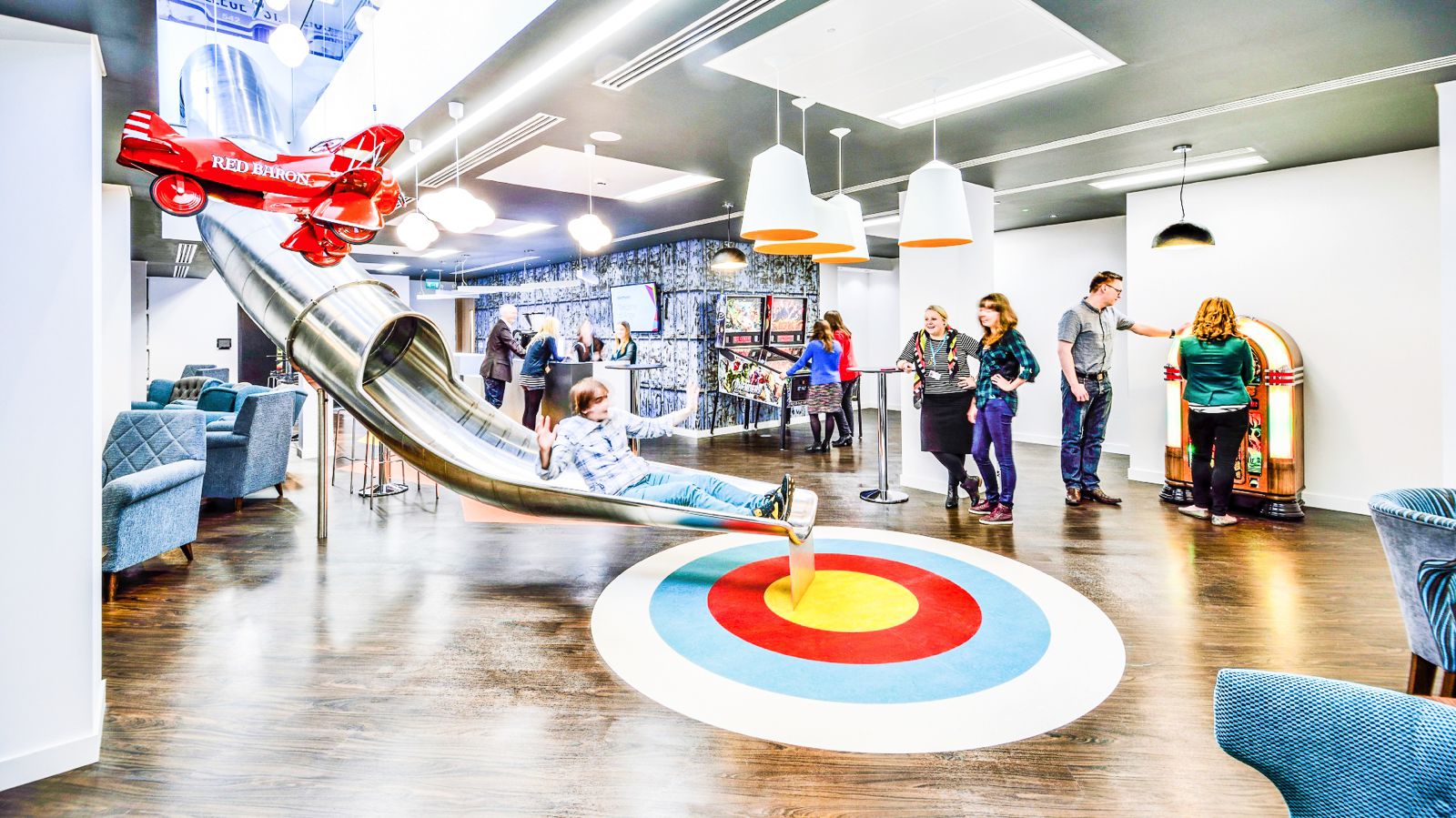 Photo credit: handluggageonly.co.uk
Millennials are known for being active job hoppers, and we really can't blame them for that. Their baby boomer parents raised them to value education and to know their worth. Statistics also show that the average millennial employee doesn't see himself or herself working in the same company for more than two years.
So instead of trying so hard to retain them, why not channel the effort into attracting more of them to your company?
Photo credit: adobe.com
One of the many things about a company that appeals to millennials is its environment and culture, both of which go hand-in-hand most of the time. Get the environment right, and the mood will be tuned accordingly.
Here are some ways to set your company mood to Gen Y-friendly mode:
Get A Ping Pong Table Or PS4
Photo credit: Google
Create a fun area in your office. All work and no play makes Jack and Jill boring kids, which is what millennials really want to avoid. They seek work-life balance and as employers, you could help them with that by creating a space where they can relax and play.
Brighten The Office With Lots Of Colours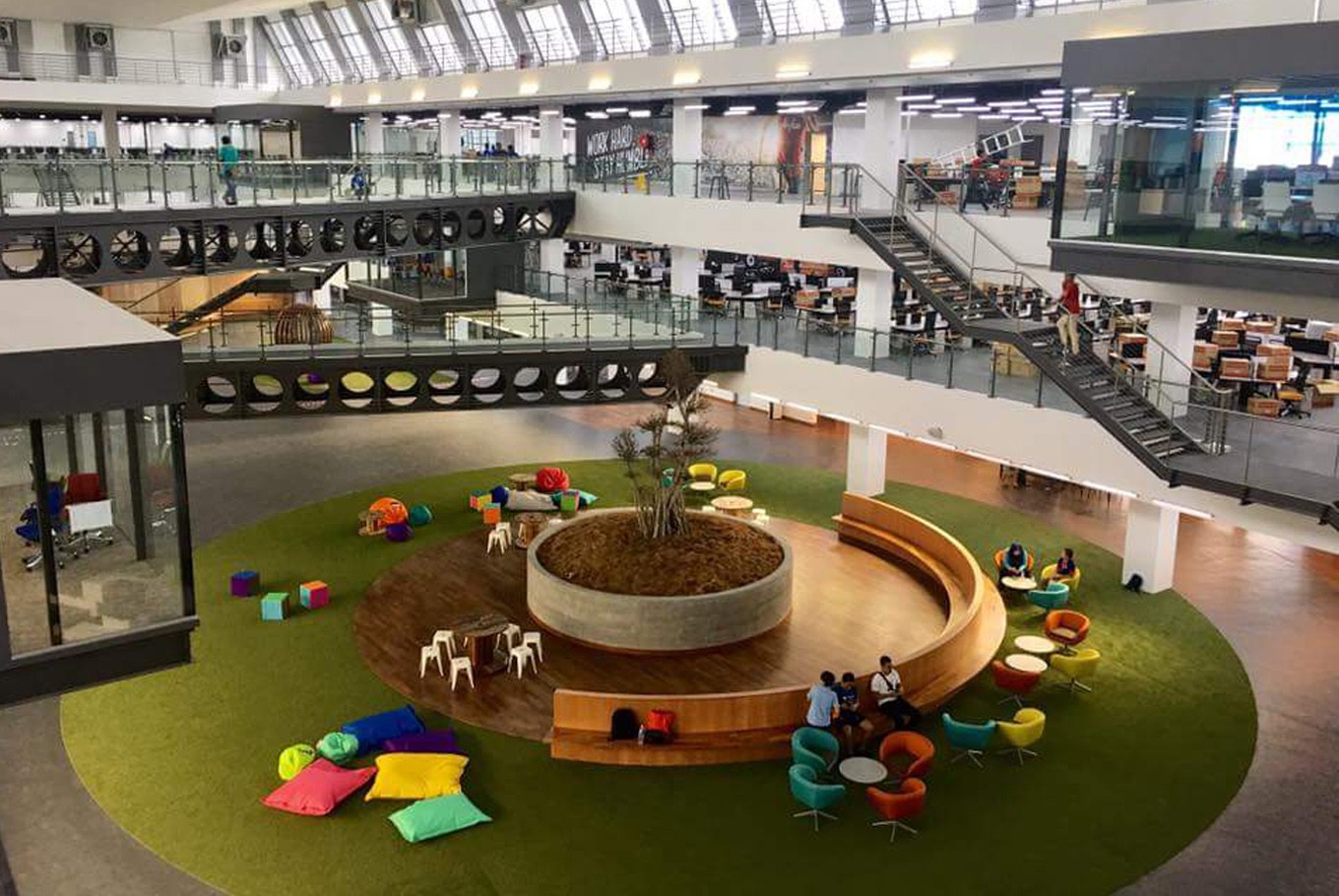 Photo credit: Air Asia
Especially bright colours. Millennials are a creative bunch who thrive in creative environments. Bright colours are known to be able to stimulate people, which help in increasing productivity and enhancing creativity. On the other hand, bright colours make people happy too!
Introduce Open Spaces
Photo credit: Workspace Innovations
The traditional office has rooms and cubicles – things that millennials view as obstacles to mingling and bonding. Cubicles are restrictive and tend to create the illusion that everyone is working in silo, even if it's not the case.
An open office concept encourages teamwork and better bonding between staff. Plus, you can save some money from buying partitions.
Create Mini Meeting Rooms
Photo credit: abox
Don't get rid of all the cubicle partitions just yet! Some of these can be reused to create mini meeting rooms around the office. The existing larger meeting rooms may be reserved for bigger meetings, while these small rooms can be used for the usual brainstorm and WIP meetings.
Have A Tech-Savvy Environment
Your millennial staff are digital natives: they are bound to know about the latest gadget releases and software updates as and when they're launched. To keep up with that, your office needs to embrace the latest technology.
Provide your staff with the best computers, fast wifi, and – if you can – a touchscreen TV would be nice.
Keep It Comfortable
Photo credit: Google
Make the office look and feel as cosy as possible. Millennials dislike strict rules and norms, so a traditional office setting won't do for them. Allow them to dress casually on normal days, replace leather couches with comfy plush sofas, and paint some funny quotes on the walls. Have fun with the office!
Make The Pantry Larger
Photo credit: interior.my
Lunch and tea time are socialising times as well, and you want to be able to provide your millennial staff with this little luxury. Pantries in the traditional offices used to be small corners tucked away from the main space. In the modern workplace, a pantry should be well-stocked, with tables big enough for group lunches and the occasional potluck.
If you need more advice and help on how to make your workplace attractive to millennials, the contractors on Kaodim will be happy to help. Just choose the type of service you require, fill in the form, and we'll send you quotations for free!
Remember: a positive environment inspires your staff to be happy and motivated, which in turn affects their productivity.
---
written by Esther Chung